Search Engine Optimization Regina
Search Engine Optimization Services by Regina SEO
If you found us on a Google search then that's how SEO works
Don't worry, we are not a high pressure. Nor are we an overseas company pretending to be Google.
Likewise, we are not a phone
yellow pages company. T
rying to now sell SEO and Social Media services to keep themselves afloat. Because the phone book is dead.
We are true web developers. We are SEO experts.
We do the work in-house.
Regina SEO performs all work in-house. We're not using out-of-country, third-party companies to do the work. Ask the phone companies that will try to sell you SEO services, or the magazine company that calls if they can say the same.

Did you know that 93% of users do not go to Page two in a Google Search?
Also, most people don't even scroll down to the bottom of page one.
Even if your website is not found in the top half of a search engine listing, users will often redefine their search to find what they are looking for before they do go to page one or click over to page two.
If you are looking for an SEO company in Regina, look no further than Regina SEO. Our team consists of:
thinkers
writers
coders,
bloggers
researchers
social media addicts and, well ….
geeks.
We love the puzzle of Search Engine Optimization. …
how do I get on the first page of Google? Find an SEO company.
Yes, SEO is an online service and can be done from anywhere, but our goal is to work with Regina businesses.
We work in Regina, we are from Regina, we understand Regina.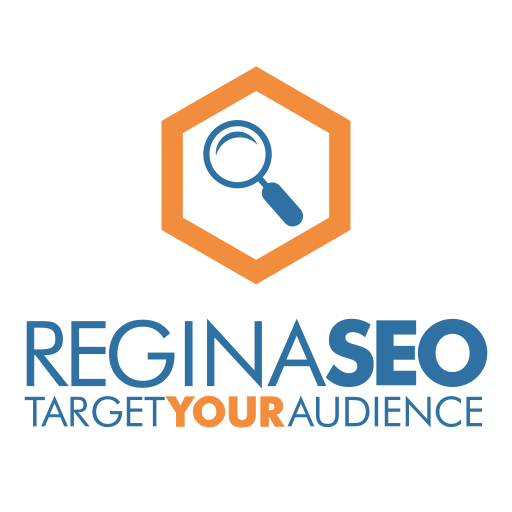 FREE
No Obligation
Quick Report
Start with a Free, No Obligation, Quick Report on your website homepage.
We can show you a few things your site is missing and provide a few ideas on how you can increase your SEO and be found on the first page of Google.
Customer's carry phones ... not phone books.
How is being on the 10 page under restaurants or 14th page of dentists helping?
It's our opinion that if the phone book companies are trying to sell you search engine optimization, they are only doing so to keep their phone book business alive.
Why are they selling SEO if the phone book had any value? They try and sweeten the pot by "throwing in a yellow pages ad and a link on their online directory".How is being on the third or fourth page of any section in the phone book any good?
They are trying to promote putting your business on the first page of Google, but don't seem to mind that you are buried deep in an obsolete book.
What is Search Engine Optimization (SEO)
SEO is the process of maximizing the number of visitors to a particular website by ensuring that the site appears high on the list of results returned by a search engine.
Do I need SEO?
Technically no … but your competitors probably will at some point if they don't already.
If you ever want to be found online by your potential customers you should highly consider some SEO.
Ready to drive traffic and business to your website?
If you are serious about increasing the traffic to your website and are ready to help us help you then contact SEO Services Regina.