Off Page SEO
What other websites say about you.
What is Off-Page SEO?
SEO Techniques that are performed on other websites
Off-Page SEO is a significant factor in proper search engine optimization techniques. As much as we can control and tweak the content, images, code and more on your site (On Page SEO), we also need to work on some Off-Page SEO techniques.
Below are just a few of the Off-Page SEO services Regina SEO offers its clients.
Community Creation in Social Networking Sites
Blogging
Forum Postings
Search Engine Submission
Directory Submission
Social Bookmarking
Link Exchange
Link Baiting
Cross-Linking
Photo Sharing
Video Promotions
Business Reviews
Press Release Promotion
Classifieds Submission
Answers
CSS, W3C & RSS Directories Submission
Widget / Gadget Development
PPC Ad Campaign
Think of Off-Page SEO as …
… going to a restaurant and having a fantastic meal and experience.
The next day at work, you may tell your co-workers about your experience. You will probably also tell your friends and family about this "good place to eat". With all of these people now knowing how much you enjoyed the restaurant, they will probably go themselves and even tell their friends and family about your experience, even if they haven't visited.
While this is great for the restaurant owner, it won't help them reach more people outside of your friends and family network.
However n this day and age, when you have a great (or bad) experience, you will probably Tweet your experience. People may also add a picture of their meal on a Facebook account and/or Pinterest, Instagram and other social media sites. They may also post a comment or review on Yelp or Urbanspoon.
Now, for the restaurant owner, this is exactly what they need to reach a wider audience. With all of these "off-page" links/posts on social media sites that link back to the restaurant web page is tremendous. Not only does the good (again, or bad) review reach out to all of the friends, family and followers of the person who posted the review, the search engines will now have more data/content to look for (or index) when someone is looking for a "good place to eat".
Social media is just one Off-Page example. There are hundreds of different strategies for Off-Page SEO techniques. Connect with Regina SEO to have an SEO Strategy developed for your business.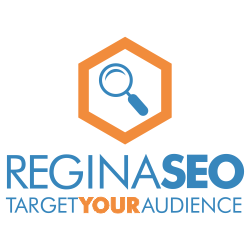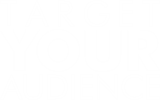 Copyright 2023 Regina SEO
SEO COMPANIES IN REGINA
Every business needs to have a strong reputation online. We increase your online presence through search engine optimization (SEO) and Internet Marketing techniques that work.
Google is the #1 Search Engine for a reason. Their algorithm for finding the information people are searching for is remarkable.
But ... their algorithm only works when it finds what it is looking for on websites. If the information is not findable by Google, then the website won't be listed as high as other sites.
FREE SEO ASSESSMENT
Not convinced that your website has any SEO issues?
We will perform a basic SEO Assessment of just one page of your site at no charge to you. We will identify any issues with the page as it relates to Google's algorithm and any humans who access your site.
IS SEO IMPORTANT?
SEO is important because it can help businesses improve their online visibility, attract more potential customers, and build credibility and trust with their audience.