SEO Research & Analysis
We need to know about your business, your competitors and your industry
SEO Research & Analysis
Search Engine Optimization Research & Analysis is first step in the process for a reason.
We know what we need to do for each client, but if we have never worked within a particular industry, we have no idea how competitive it is and how much competition a client may have locally and worldwide. Once we can determine this we can start thinking of a strategy.
We absolutely need a strategy search engine optimization strategy is needed to provide our clients a road map of what we are going to implement and it provides us the opportunity to learn more about you and your industry.
We need to know as much as possible about you, your company, your website, your competitors and any trends in your industry. If we don't know as much as we can about this, then we are going to not to be able to do the best we can for you. We know it can be painful to answer questions about your business but the faster we learn about you, the faster we can start making a difference.
As part our initial meeting(s) we will ask you to review our Client Search Engine Optimization Questionnaire. Once we have this document, we will review it and proceed with our review of your answers and also perform our own review of your site, competitors and industry.
With this data we will put together an initial strategy and review it with you. With a few tweaks and adjustments, we should have the road map to your search engine optimization strategy.
After the Search Engine Optimization Research & Analysis is prepared, we move onto Website Review & Analysis.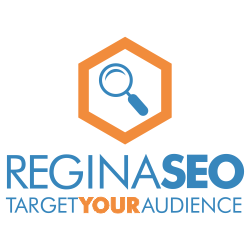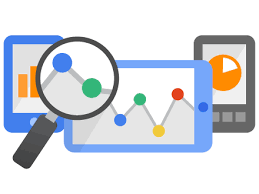 An SEO team consists of:
Search Engine Optimization

Copywriters
Web Developers

Search Engine Optimization

Strategists
Social Media Marketers
Search & Research Specialists
Content

Bloggers

Web

Analytics

Focus Group
Treat your website like an employee.
What do we mean by that?
If you have an employee, you should:
Review their performance
Train them to perform new tasks or correct their mistakes and shortcomings
Let them go if they are not working out.
A website can do a whole host of things for your business and they will work 24 hours a day and 7 days a week. If your website isn't generating leads, providing directions to you location, answering customer questions, providing all the information your customers want and need, then you need to re-train your website or fire it and find a new one.
You wouldn't put up with it from an employee, so why is it okay to let your website get away with it?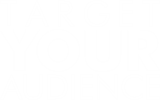 Copyright 2023 Regina SEO
SEO COMPANIES IN REGINA
Every business needs to have a strong reputation online. We increase your online presence through search engine optimization (SEO) and Internet Marketing techniques that work.
Google is the #1 Search Engine for a reason. Their algorithm for finding the information people are searching for is remarkable.
But ... their algorithm only works when it finds what it is looking for on websites. If the information is not findable by Google, then the website won't be listed as high as other sites.
FREE SEO ASSESSMENT
Not convinced that your website has any SEO issues?
We will perform a basic SEO Assessment of just one page of your site at no charge to you. We will identify any issues with the page as it relates to Google's algorithm and any humans who access your site.
IS SEO IMPORTANT?
SEO is important because it can help businesses improve their online visibility, attract more potential customers, and build credibility and trust with their audience.