On Page SEO
Site Information, Internal Links and External Links on your site.
What is On Page SEO?
On Page SEO is everything to do with the content on every page of your website
Both Humans and Google are looking for the same thing. Answers. As always, the best way to explain this is to think about what you do when you search for something online. When you ask Google a question, Google looks at thousands upon thousands of websites to help find the answer.
If the "answer" to your question is found on a website, Google will provide a link to that answer/site on their seach engine results page (SERP). But Google will only list it if the website the answer is on has been optimized.
When humans don't find a link to the information they are looking for they change thier question. Seldom will humans scroll to the very bottom of the first page of results on Google let alone go to page 2 of the results. Humans can become frustrated, frustrated with Google, even though it is not thier fault. This is why Google has a strict set of rules to follow. These rules need to be followed by web developers (or anyone building a website).
Google is the number 1 search engine because their algorithm for finding and listing website is very detailed. Google doesn't want to be blamed, so if you (the website onwer) wants your site listed on the first page of Google (or higher) then you must follow thier rules.
The next step in the Regina SEO process is to bring our copywriters into the fold.
The Regina SEO copywriters will perform a couple of tasks at the same time to attack your On Page SEO performance.
One, they will review your site from the standpoint of a regular user. What this will do is allow them to review your site for a few things:
Ease of Use.

If your site is cumbersome and hard to navigate it will only frustrate your users and potentially force them to find a different site for the information/products they are looking for. If it takes too many clicks of the mouse to get to the page they need, then it can be very frustrating.
If your site takes to long to load because of images on the site that are not optimized for file size and on page size or videos that are required to load before the rest of the site is viewable.
They will also review your website pages for:
Quality of Content

We see it all the time with business owners and their websites. They are very knowledgeable about the business, products and services, but all too often they use words and phrases that their customers do not use. There was a United States travel business that spent hundreds of thousands of dollars on a online advertising campaign using the key phrase "Low Fares" and after some analysis they found that more people were searching for "Cheap Tickets".
Our copywriters will help rework your site content to be engaging to your customers and will help work in the keywords and phrases needed to be found by your human visitors and the search engines that are indexing your site content for keywords.
There are a number of other on page items they will review such as:
Overall look and feel, to make sure there is enough white space on the site and that the page isn't too overwhelming to the eye and makes it daunting to read.
If the images on the site are relevant and optimized for size, file size and file name.
Links on the site within the content and quality of outbound links to other sites.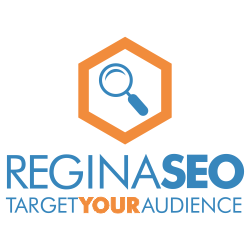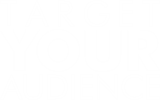 Copyright 2023 Regina SEO
SEO COMPANIES IN REGINA
Every business needs to have a strong reputation online. We increase your online presence through search engine optimization (SEO) and Internet Marketing techniques that work.
Google is the #1 Search Engine for a reason. Their algorithm for finding the information people are searching for is remarkable.
But ... their algorithm only works when it finds what it is looking for on websites. If the information is not findable by Google, then the website won't be listed as high as other sites.
FREE SEO ASSESSMENT
Not convinced that your website has any SEO issues?
We will perform a basic SEO Assessment of just one page of your site at no charge to you. We will identify any issues with the page as it relates to Google's algorithm and any humans who access your site.
IS SEO IMPORTANT?
SEO is important because it can help businesses improve their online visibility, attract more potential customers, and build credibility and trust with their audience.