Test Your Website
Whether you made it yourself or paid someone to develop your website
Just having a website does not guarantee success.
Have you ever searched on Google for "how many websites are there?" (At the time of this post, there were 1, 942, 202, 125, check to see how many websites have been added since).
Back in the day when Yahoo was the number one search engine, the staff at Yahoo were manually adding the new websites to their directory. Then along came Google. Google figured out a way to automatically "crawl" the internet looking for new websites and new content on existing websites.
Does Google Search Like You or Do You Search Like Google?
The answer is yes. As you search the internet for a product, service or information, you probably have established your own criteria without even knowing it. Google monitors all the data from human searching and adjusts thier algorithm to act on the trends.
You start with a Google search page. Staring at the search bar, you start to think about how you want to search.
Are you going to search with one or two words or a whole sentence?
Are you going to add the city you are into the search?
Are you going to add a brand name or company name to the search?
Whatever you do, type it in and click SEARCH.
Now the fun (for us) begins. With your new search results in front of you, what do you do now?
Do you just click the very first link you see that might be relevant? Whether it is a paid ad or an organic link?
Do you scroll down the results to see if you recognize any of the links/companies you have heard of before?
Do you read the description under each title and link?
Or do you just click randomly hoping that the page that loads will have the information you seek front and center?
When you think you have found the website/page you need … what do you do now?
The site that you are now on …
how long do you wait for it to load? Do you wait or do you "go back" to find a faster loading site?
If you are using your phone or tablet, do you care if the site is mobile friendly or not?
If you don't see exactly what you were searching for, do you look around to see if it is on the site, or do you "go back?"
This information is what Google analyzes and either make it a part of the Google Algorithm or not. and this is the information we have to decipher to help our clients with their SEO strategy. It probably seems like forever now, but only a handful of years ago, there was no such thing as a smartphone. So websites that weren't mobile friendly were not considered a relevant factor. Now that almost everyone carries a smartphone, the Google algorithm continues to adjust for mobile-friendly sites and anything else that becomes relevant.
WIth Google doing it's the best job to sort and index the world's websites, Google had to develop (and continues to develop) new ways to sort these websites.
If you ever went searching for something online, you
So with almost 2 billion (and counting) websites online, are you still confident your site will be found? Found by those potential clients looking for what your business offers?
A website is a living document. It should be nurtured, updated and optimized for
Is my website SEO ready?
Is my website mobile friendly?
Does my website need help?
Does my website load fast?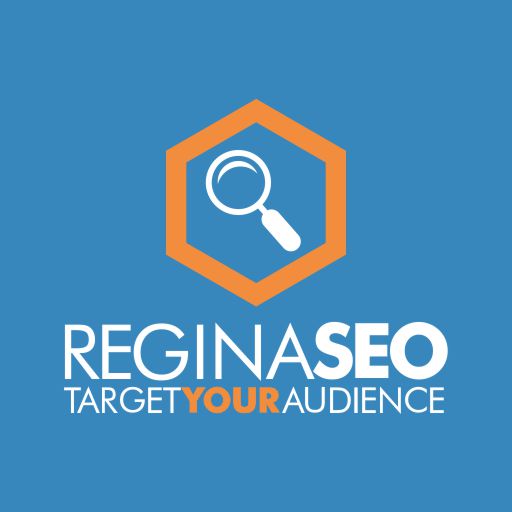 Just how good is your website?
Did you know that Google will reward websites that have fewer errors, load fast and are mobile friendly? Don't just take our word for it, test your own site with the following tools.
Once you are shocked or worried. Hire us to fix it and develop a strategy moving forward.
Is my website mobile friendly?
TOP 5 BENEFITS OF SEO
The digital landscape has changed dramatically over the past few years, and SEO still remains an effective and important marketing strategy, more so than social media. While there are many benefits to a good SEO strategy, we have outlined the top 5 to help you understand (or remind you!) why SEO will change your business.
SEO has become widely adopted as an online marketing strategy because of its effectiveness. While the benefits of SEO are vast, here are the top 5 reasons why SEO is beneficial.
1. Increased Traffic | Isn't that what is all about?
Top positions on the search engine result pages receive a majority of the impressions and clicks, so ranking in these top positions can result in significant traffic increases for your website. SEO also focuses on creating informative and keyword relevant title tags and meta descriptions, which show up in the result pages. Having optimized tags and descriptions helps to increase click through rate, which also promotes increases in qualified web traffic.
2. Return on Investment | That should make economic sense
SEO provides trackable and quantifiable results, regardless of whether you are an ecommerce or non-ecommerce site so there are no qualms when it comes to ROI. SEO agencies are able to track nearly every aspect of their strategy, like increases in rankings, traffic and conversions. Comprehensive analytics also provide the ability to drill down at a granular level and see demographic information and other engagement metrics for individuals who have interacted with your website. For Ecommerce sites, SEO agencies can see which paths users take in order to complete a sale, all the way down to which keyword they used to search for you prior to purchasing. For non-Ecommerce sites, you can attribute values to your lead conversions, like a 'contact us' form fill-out, and calculate the value of your SEO strategy that way.
3. Cost Effective | Money well spent
SEO is one of the most cost-effective marketing strategies because it targets users who are actively looking for your products and services online. SEO's inbound nature helps businesses save money as opposed to outbound strategies like cold-calling.
While cold-calling can still be an effective strategy, the leads generated cost 61% more than leads generated by an inbound strategy like SEO. And since SEO also targets users who are actively searching for products and services like yours, the traffic resulting from SEO is more qualified than many other marketing strategies, resulting in cost-savings for companies.
4. Increased Site Usability | Are top complaints by users
In an effort to make your website easier to navigate for the search engines, SEO simultaneously helps to make your website more navigable for users as well. SEO consists of rearranging the site's architecture and links to make pages within the website easier to find and navigate.
This not only makes it easier for search engines to crawl your site and find pages, but also makes it easier for users to find information on your website as well.
5. Brand Awareness | Set yourself apart
Since top position rankings result in significant impressions, having your website in these top positions on the result pages translates to more exposure for your website. Plus, being on the first page for your targeted keywords not only helps users to associate your brand with those keywords, but it instills trust, since companies on the first page are generally perceived to be more trustworthy.
The more your pages and content rank in high positions in the search engines, the more chances you have for users to see your content and associate with your brand.
Request a Free Assessment