SEO Companies Regina
Yep, right here in your backyard
Do I need SEO for my website?
Try this Search Engine Optimization exercise and then ask yourself: Do I need SEO for my website?
If you don't think you need SEO, then you are sadly mistaken.
You might think your site already appears on Page One of Google, but is it real?
When you search:
Are searching for your company name? Then yes, you will probably be on the first page and hopefully you are number 1.But what about all the potential customers out there that have never heard of you?
They aren't searching for you specifically, they are searching for a particular product or service, potentially in their area.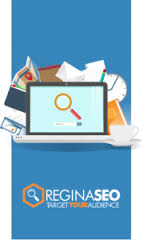 Search for a product or service you offer:
If you see your business on the first page, then maybe you don't need search engine optimization.
However, if your business is listed at the bottom of the page, then you might want some SEO to boost it up higher. You may also want to run a search engine marketing (SEM) campaign to get to the top and have a listing in the organic section.
If you don't see your business on the first page, (or the second, or the third page) then you may really want to consider SEO.
Redefine Your Search
Just like the user will do, redefine your search.
Add a city name to what you previously searched for. That will narrow the search down significantly. You should now see a different set of pages and even different advertisers at the top and the bottom of the page.
You really need to focus on what and where you want to be found for. Thinking like a potential customer is very important. As the owner of the business, you know it better than anyone else but that doesn't mean your potential customers are as knowledgeable as you are.
SEO is more than clicking a few buttons.
Research. Creativity. Knowledge. Persistence.
Please do not be fooled by the TV commercials and web ads you see for "build your own site".
Yes, it is getting easier and easier to use social media and a number of online website building platforms. But .. would you live in a house you built, or sail a boat you made?
A website is not a bucket list item. You can't make it and forget it.
There is a specific method of writing for the web and there are special techniques for adding and saving images to a website. You can't just "borrow" and image from somewhere off the web and you can't upload a small image and make it bigger or upload a 3000 pixel wide image.
If any of the above doesn't make sense, then you really shouldn't be building your own site, let alone performing SEO on it,
There's a lot you can do in terms of SEO without being a techy.
But there's so much more you can do with some technical knowledge.
You might know how to update a Facebook page, but do you know how to build a Facebook website? You can update it because that's what the creators of Facebook allows you to do.
If you have time to manage your own website, or social media accounts or perform SEO and any other marketing … then who is running the business?
A few skills required
for proper SEO
Writing
There is a specific way to write for the web (for the search engines to index you and to engage your readers).
Programming
Someone has to fix any errors on the site and install the code that Google and other SEO tools need to properly index your site. Google does penalize sites for code errors and slow loading pages.
Creativity
How many competitors do you have? Locally? Nationally, Globally? What are you going to do to compete with all of them. There are only 10 spots on the first page of Google (not counting advertisers).
Ready to drive traffic and business to your website?
If you are serious about increasing the traffic to your website and are ready to help us help you.